Our goal at BioPure® is to create a distinctive culture of authenticity. We offer our customers the highest quality dietary supplements formulated from the purest raw ingredients. We foster a proactive approach to optimizing health by collaborating with healthcare practitioners and providing our customers with the most current educational resources available.
BioPure®
18538 142nd Ave NE Woodinville, WA 98072
Phone: (425) 462.8414
URL: https://biopureus.com/
Email:  [email protected]
For a limited time, take advantage of this special offer: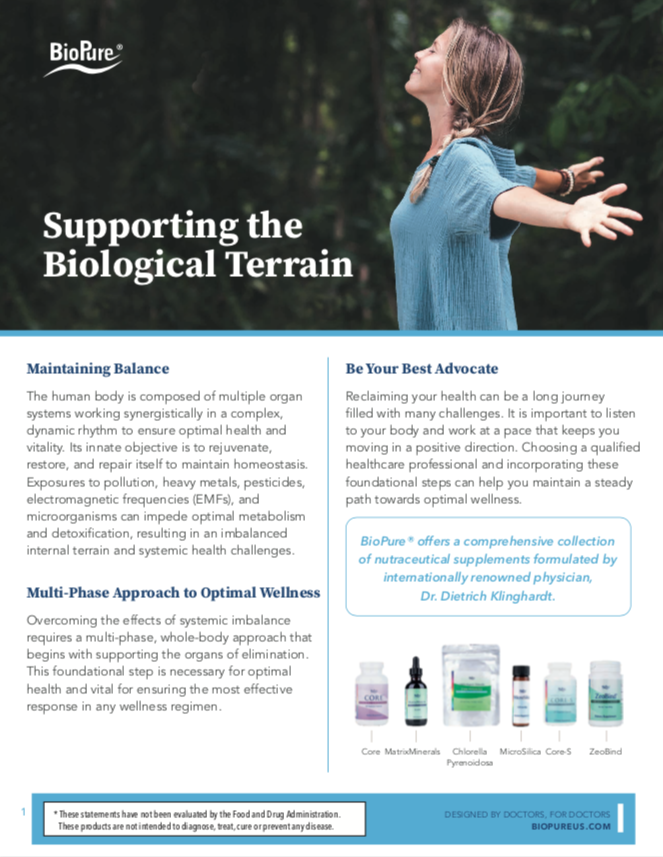 FREE EGUIDE
Supporting the Biological Terrain 
Discover how BioPure® nutraceutical supplements promote whole-body balance 

Multi-Phase Approach to Wellness 
Overcoming the effects of systemic imbalance requires a multi-phase approach that supports the organs of elimination. This foundational step is necessary for optimal health and vital for ensuring the most effective response in any wellness regimen.                                             
BioPure® offers a comprehensive collection of nutraceutical supplements formulated by internationally renowned physician, Dr. Dietrich Klinghardt.