Diagnostic Solutions Laboratory
Diagnostic Solutions Laboratory is the leader in DNA-based functional medicine testing. In addition to COVID-19 SARS-CoV-2 testing options, we offer the GI-MAP® stool test, which accurately and quantitatively detects parasites, bacteria, fungi, and other opportunistic organisms to provide unparalleled insight into gut and immune health. DSL also offers the GenomicInsight® Genomic Health Profile, which uses the most advanced artificial intelligence powered by Opus23 Explorer™.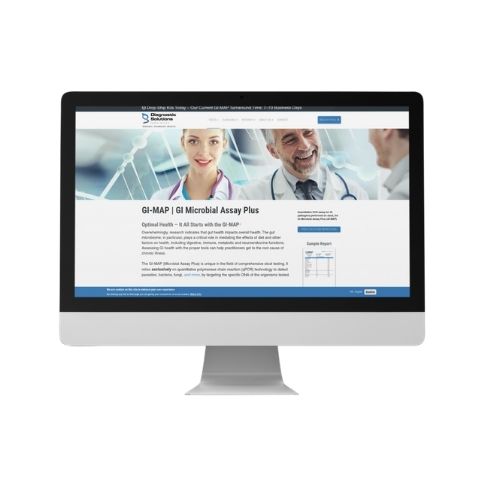 Optimal Health – It All Starts with GI-MAP

GI-MAP | GI Microbial Assay Plus
Overwhelmingly, research indicates that gut health impacts overall health. The gut microbiome, in particular, plays a critical role in mediating the effects of diet and other factors on health, including digestive, immune, metabolic and neuroendocrine functions. Assessing GI health with the proper tools can help practitioners get to the root cause of chronic illness.
The GI-MAP (Microbial Assay Plus) is unique in the field of comprehensive stool testing. It relies exclusively on quantitative polymerase chain reaction (qPCR) technology to detect parasites, bacteria, fungi, and more, by targeting the specific DNA of the organisms tested.