Shocking Detox Science Revealed with Dr. Thomas Janossy
In this presentation, learn when is the BEST time to detoxify the body … the answer will surprise you since no one's talking about this. Learn about a disturbing truth about commonly used prescription drugs and the reason why it's being censored in the media. Learn how the circadian rhythm greatly impacts our health and how this has everything to do with implementing a powerful detox program for your patients.

Oradix.com
Save 45% off your first wholesale order, visit:
https://oradix.com/naturophatic/
*Limited time offer – solely for Physician's Choice Summit & Expo visitors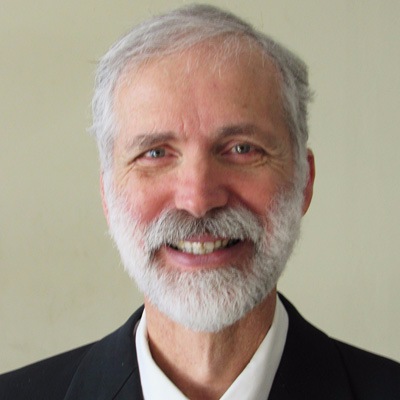 Dr. Thomas Janossy is a business owner, medical researcher, natural health product formulator, business and medical advisory consultant with a wide array of global working experiences.
Dr. Janossy is a pioneer in the area of natural, overnight detoxification, anti-biofilm strategies, circadian rhythm, and anti-aging.
The intricate interactions between biofilm communities, toxic metals and EMF radiation (cell phones, etc.) and their role in chronic neurodegenerative conditions such as Autism, Alzheimer's, dementia, Lyme disease, and all biofilm-related conditions are his current interests.
He formulated the very first anti-biofilm and detox natural product (StemDetox); a highly effective synergistic solution for deep cellular, overnight detox (ToxDetox, with Glutathione and EDTA synergy); and the strongest ever Glutathione suppository that covers the night-time, the most critical time for the elevated level of Glutathione. The high level of Glutathione is also paramount against all viral infections (google "glutathione and ebola"). The brain cells shrink 60% overnight for a superior detox, confirmed by U of Rochester scientists. Avoid unnatural and ineffective daytime detox.
He developed (and tested in Africa) the first truly natural anti-malaria product, MalariNO, that contains the best natural solutions against malaria from Asia, Africa, and South America, providing a natural alternative approach to anti-malarial drugs (www.malarino.com).
He is the founder/CEO of Oradix Inc. (www.oradix.com), specializing in overnight toxic heavy metal detoxification and smart cellular chelation. Leading alternative health practitioners recognize that the removal of toxic heavy metals is a fundamental, first step in avoiding chronic diseases, such as cancer and heart disease, the removal of arterial plaque, the successful management of biofilm-related conditions, and for opening up the pathways for nutritional balance (once crucial receptor sites are not occupied and blocked by toxic molecules).
Previously Dr. Janossy was a post-doctoral research fellow at Sunnybrook Health Science Centre, University of Toronto, Canada, and in Europe at the Hungarian Academy of Sciences.
We're thrilled that you're joining us for the Physician's Choice Summit & Expo! For your convenience, we have created a list of Frequently Asked Questions.
Q: When is the Physician's Choice Summit & Expo, and how do I watch it?
The Physician's Choice Summit & Expo is Oct. 23 through Oct. 29, 2020. Each day you will be able to view select sessions. Links to access these session will be sent to you via email.
Q: I have yet to receive a confirmation email for the event. Am I signed up?
Immediately after you signed up for The Physician's Choice Summit & Expo, we sent you an email with the subject line "Physician's Choice Summit & Expo Access!". If you have not received this, please check your spam folder, promotions/events inbox in case it was misplaced. If you are unable to locate the confirmation email anywhere in your mailbox, please click here and follow the instructions.
Q: Where can I find the episode schedule?
You can access the episode schedule here.
The Physician's Choice Summit & Expo is set up into multiple tracks, with each day focusing on a new theme. These include:
Testing and Diagnosis
Botanical Medicine
Practice Building
Homeopathy
Software & Business Services
Supplements & Nutraceuticals
Nonprofits and community organization
Q: Can I access the videos and/or audios on my mobile device or iPad?
You should be able to access both videos and audios on any mobile device or iPad.
Q: I have a different question…
If your question was not answered by one of the points above, please send an email to our support staff at [email protected]. We strive to answer each email within 24 hours.