Insane for The Membrane: Pure Form Omega and Optimal Cellular Health
The performance of our cells is dependent on a functioning membrane. All critical cellular reactions occur on the membrane, from the mitochondrial membrane to the cell nucleus membrane to the membrane of the cell itself. All receptors depend on a healthy cell membrane for optimal function. There cannot be cellular health without membrane health, "Life starts in the membrane"! At Pure Life Science, we believe that Pure Form Omega is insanely good for the membrane!

During this presentation, you will learn:

The membrane is critical for all receptor function
Mitochondrial reactions all take place on the membrane
The oxygen-carrying capacity of the cell membrane is tremendously under-appreciated in today's scientific literature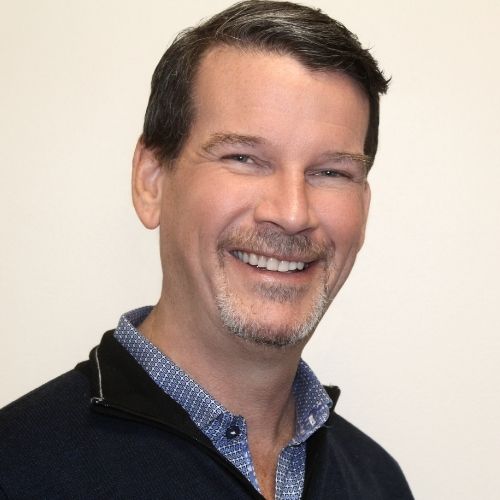 Dr. Jeff Matheson, MDCM
Dr. Jeff Matheson obtained an HBSc (Biochem) degree from University of Western Ontario, followed by a his MDCM Degree (Doctor of Medicine, Master of Surgery) from McGill University in 1991. He was a full-time Emergency Room physician for 15 years, Medical Director of Med-Emerg Inc from 1998-2013, Founder of CPM Medical Clinics (pain management) which became the largest provider of pain management in Canada 2005 to present, setting standards to which all clinics must be certified by the College of Physicians and Surgeons Ontario. He has trained over 70 physicians in the practice of pain management, established the Headache, Migraine and Pain Treatment Centre in Ajax Oct 2013- a new, non-narcotic approach to pain management using neuroplasticity principles. Jeff is one of the founders of Pure Life Science Corp.
We're thrilled that you're joining us for the Physician's Choice Summit & Expo! For your convenience, we have created a list of Frequently Asked Questions.
Q: When is the Physician's Choice Summit & Expo, and how do I watch it?
The Physician's Choice Summit & Expo is Oct. 23 through Oct. 29, 2020. Each day you will be able to view select sessions. Links to access these session will be sent to you via email.
Q: I have yet to receive a confirmation email for the event. Am I signed up?
Immediately after you signed up for The Physician's Choice Summit & Expo, we sent you an email with the subject line "Physician's Choice Summit & Expo Access!". If you have not received this, please check your spam folder, promotions/events inbox in case it was misplaced. If you are unable to locate the confirmation email anywhere in your mailbox, please click here and follow the instructions.
Q: Where can I find the episode schedule?
You can access the episode schedule here.
The Physician's Choice Summit & Expo is set up into multiple tracks, with each day focusing on a new theme. These include:
Testing and Diagnosis
Botanical Medicine
Practice Building
Homeopathy
Software & Business Services
Supplements & Nutraceuticals
Nonprofits and community organization
Q: Can I access the videos and/or audios on my mobile device or iPad?
You should be able to access both videos and audios on any mobile device or iPad.
Q: I have a different question…
If your question was not answered by one of the points above, please send an email to our support staff at node@ndnr.com. We strive to answer each email within 24 hours.