Common Problems in Women and Natural Treatment Strategies
Learn natural treatment strategies for your most vulnerable female patients. Dr. Tori Hudson is a leader in women's health and addresses common complaints in your patients' lives. Learn the protocols to overcome: PCOS, acute menorrhagia, primary dysmenorrhea, endometriosis, and yeast vulvovaginitis.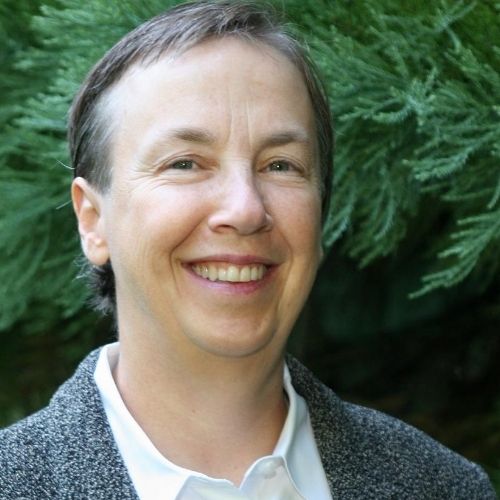 Over 26 years ago, Dr. Tori Hudson created Vitanica, to serve women.
Dr. Hudson is a nationally recognized author, speaker, educator, researcher, clinician and the first woman in the United States to become a full professor of Naturopathic Medicine. She has specialized in women's health for over 35 years.
Vitanica was created with the support of Dr. Hudson's business partner, to address the intricate needs in women's health and the supplements uphold her strict quality standards as a clinician. Vitanica is committed to maintaining the purity and effectiveness of the products and holds a well-respected niche position in the dietary supplements industry.
Excellence in formulations is achieved by including optimal dosages, superior choice nutrient sources and clinically scrutinized products for maximal therapeutic benefit and a commitment to using the highest quality, premium grade organic or wildcrafted herbs available. Herbs and extracts are selected based on purity, bioactivity, and therapeutic benefit. Raw materials and finished products undergo rigorous testing for identity, purity, and quality. The entire product line is vegetarian suitable, including the plant-based capsules.
The manufacturing facilities are NSF/UL certified and meet all Good Manufacturing Practice standards set forth by the FDA Dietary Supplement Health and Education Act.
We're thrilled that you're joining us for the Physician's Choice Summit & Expo! For your convenience, we have created a list of Frequently Asked Questions.
Q: When is the Physician's Choice Summit & Expo, and how do I watch it?
The Physician's Choice Summit & Expo is Oct. 23 through Oct. 29, 2020. Each day you will be able to view select sessions. Links to access these session will be sent to you via email.
Q: I have yet to receive a confirmation email for the event. Am I signed up?
Immediately after you signed up for The Physician's Choice Summit & Expo, we sent you an email with the subject line "Physician's Choice Summit & Expo Access!". If you have not received this, please check your spam folder, promotions/events inbox in case it was misplaced. If you are unable to locate the confirmation email anywhere in your mailbox, please click here and follow the instructions.
Q: Where can I find the episode schedule?
You can access the episode schedule here.
The Physician's Choice Summit & Expo is set up into multiple tracks, with each day focusing on a new theme. These include:
Testing and Diagnosis
Botanical Medicine
Practice Building
Homeopathy
Software & Business Services
Supplements & Nutraceuticals
Nonprofits and community organization
Q: Can I access the videos and/or audios on my mobile device or iPad?
You should be able to access both videos and audios on any mobile device or iPad.
Q: I have a different question…
If your question was not answered by one of the points above, please send an email to our support staff at node@ndnr.com. We strive to answer each email within 24 hours.